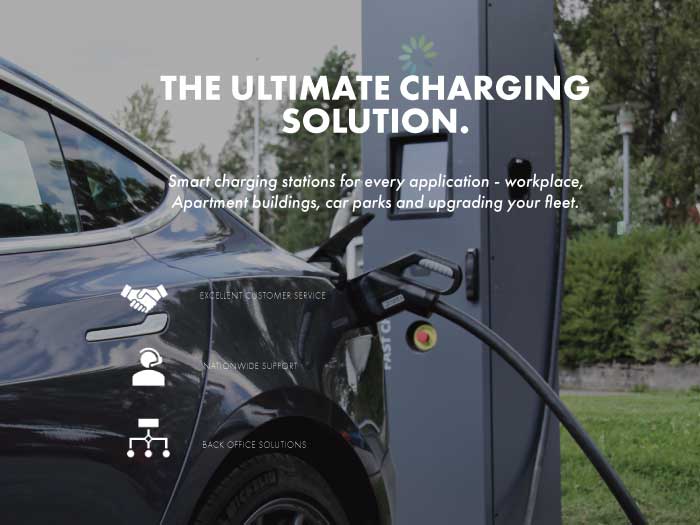 GARO is the Nordic region's market leading manufacturer and supplier of charging infrastructure for electric vehicles. Our comprehensive range offers charging solutions for businesses, organisations, home, hotels, shopping centres, car parking spaces and service stations.
We have completed installations across a number of high profile organisations and facilities including Facebook, Musgraves, Universities, County Council Offices, Shopping Centres and many more. In Sweden, Garo's EV Chargers have been placed in Volvo Car's R&D facility, Charge and Drive Highways Norway, all Swedavia Airport Car Parks, Sweden's Green Highway, McDonalds and multiple energy utility companies & service stations.
Using our extensive experience, expertise and innovation, we offer a uniquely wide range of charging stations. GARO's Product Development team are continually developing and enhancing the charging range to meet the future requirements of our customers.
COMPANY BRANDED EV CHARGING STATIONS
A great opportunity to show clients, customers and staff that you have joined the green revolution - we offer the option to brand your Electric Vehicle Chargers with a company name and logo. Our sleek charger design allows ample space for branding and colour. Its a great first impression for any business, organisation or facility upon arrival at the premises.
Please see below for video demonstrations, links to products, manuals and more. We can talk you through these options - contact our technical team today for assistance.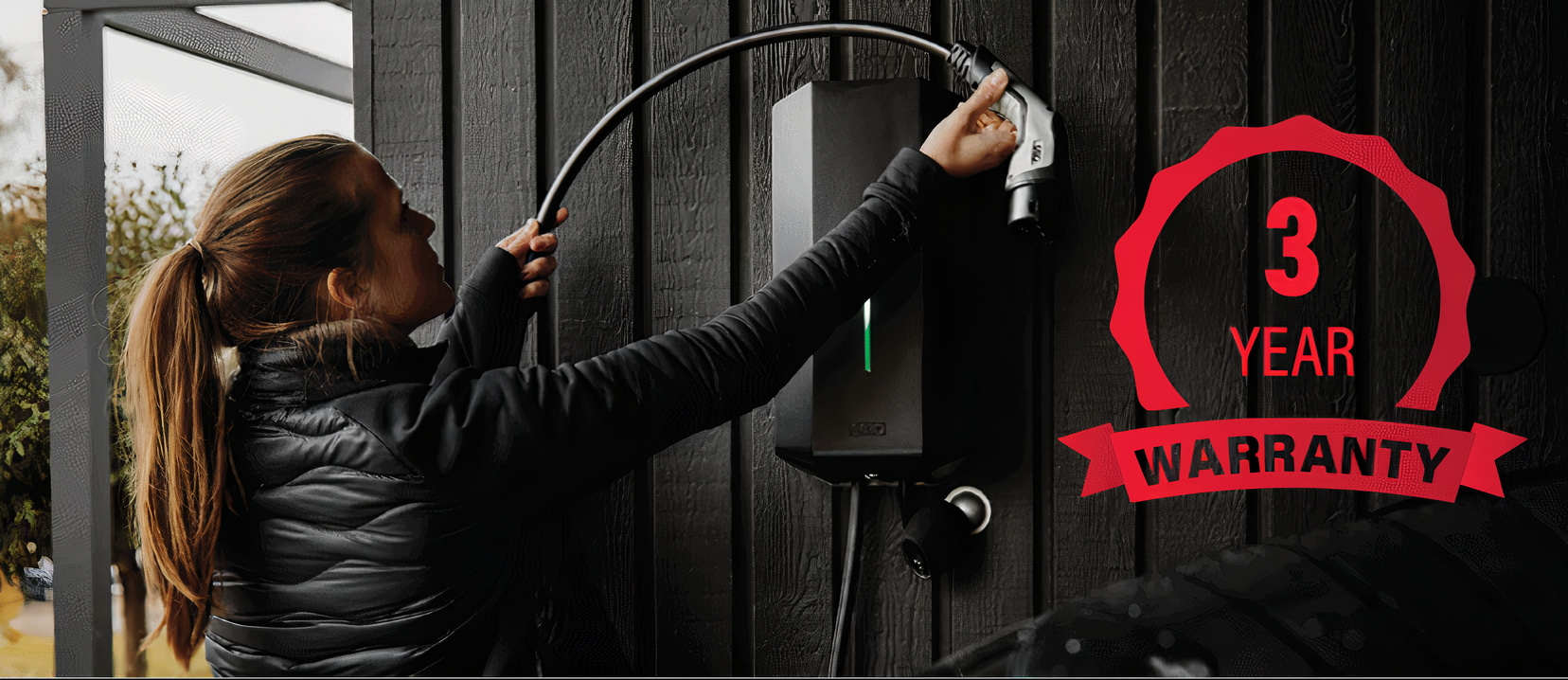 Register for your Extended Warranty here.
---
---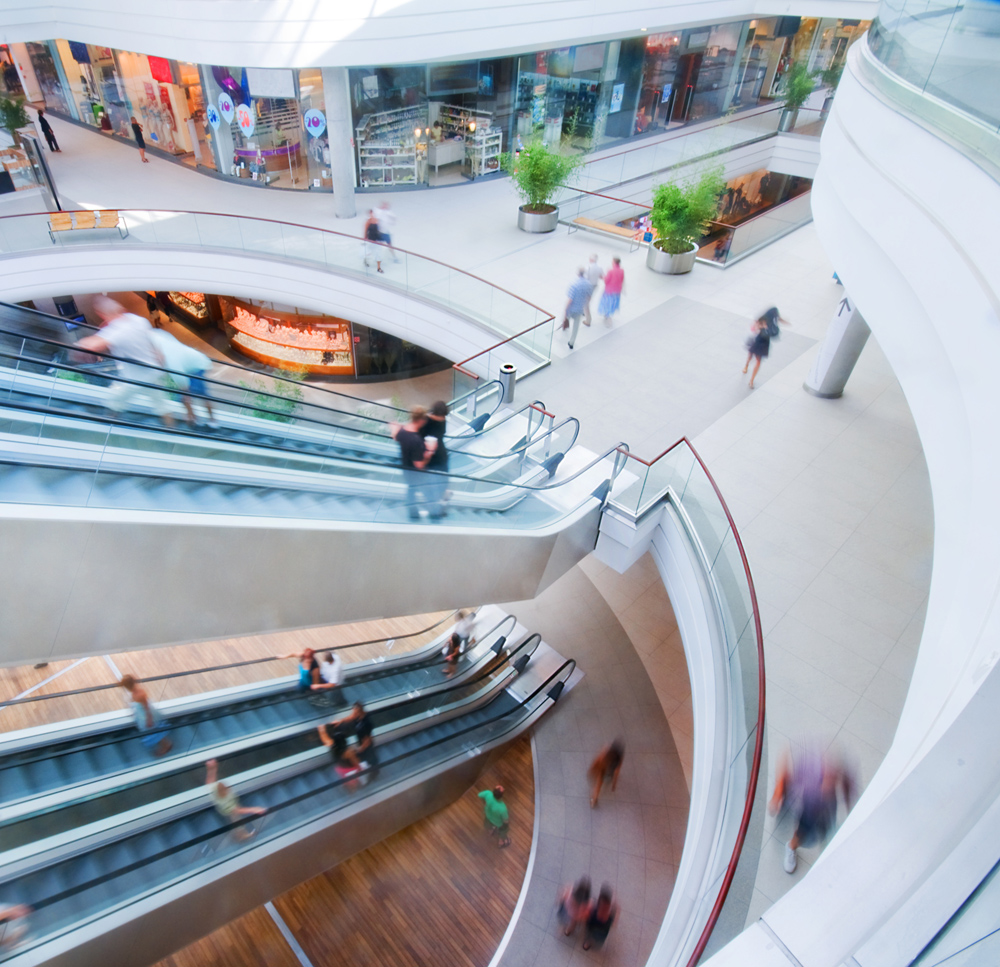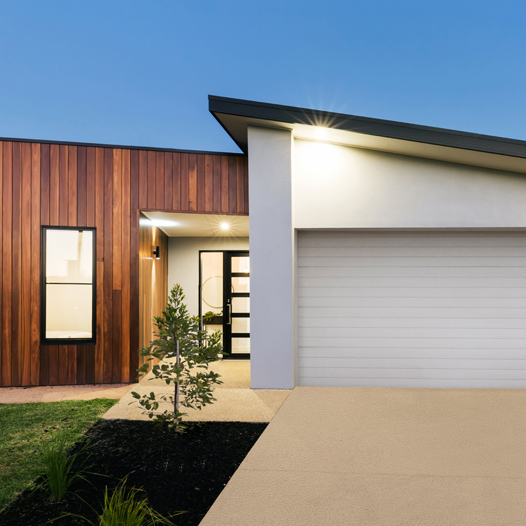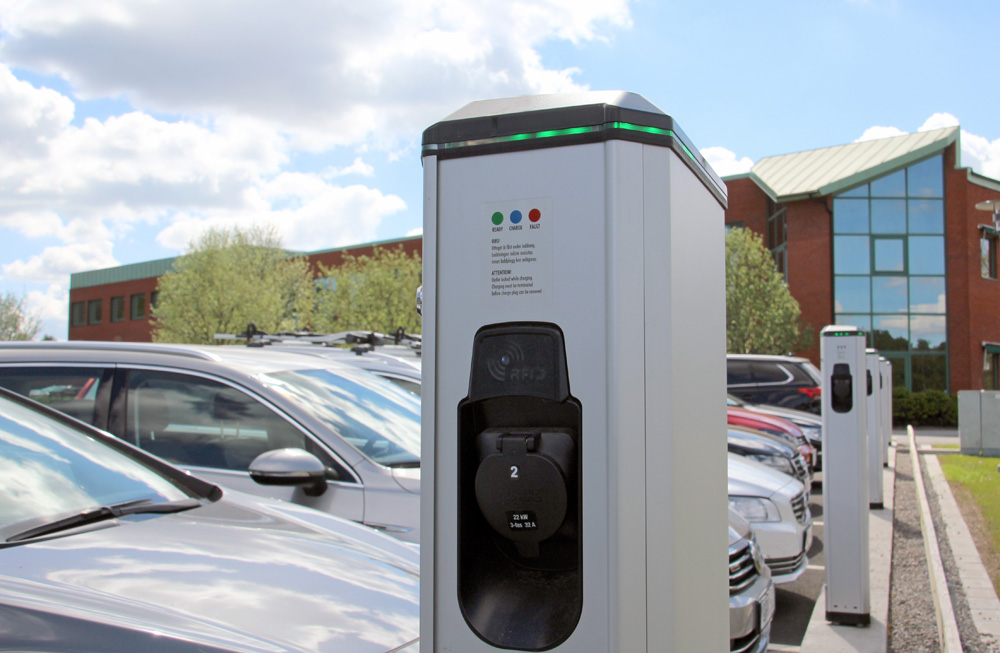 As car manufacturers reduce and withdraw their diesel ranges, the range of full EV and Hybrid models is increasing. The last year has seen a major escalation by governments to incentivise Electric Vehicles as an important component of their strategy to meet emission targets. EV infrastructure including charging stations, is being rapidly developed to support these changes. There are significant opportunities for businesses and car owners to consider. New EV owners can avail of government grants towards the purchase and installation of charging stations for their homes. It may cover the entire cost, depending on your location. OLEV in the UK and SEAI in the Republic of Ireland manage these grants (see below for more information). For businesses & organisations, the benefits of installing EV charging stations are far reaching. If a car owner has the option to charge their EV at your premises, they are more likely to choose you over your competitors. They are also likely to spend more time with you as they wait for their car to charge. As an employer, attracting top talent can be a challenge, hence the rise in employee benefit schemes. Adding EV charging options to your parking spaces is one more benefit that enhances the perception of your organisation.
Contact or sales team to find out more about the best charging solutions for your building or premises.
The Garo Energy Hub features a wide range of articles relating to the EV industry - visit regularly to stay up to date.
---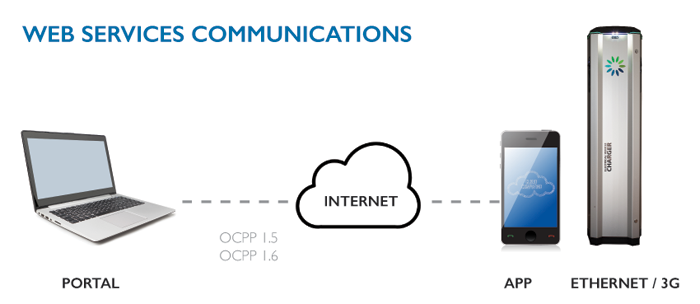 Charging stations provide comprehensive data for EV charging portals by monitoring and collecting statistics from individual charging stations and installations:
Reports type of fault (personal protection or other)
Optional email alert for new faults
Outlet usage status (In Use / Free / Offline)
Utilisation % of Charging Stations
Current Power / Power Consumption
Usage log for Billing
User Admin - Create / Modify / Remove RFID users
Garo's charging stations are compatible with all suppliers of Cloud Services via OCPP, Lan, GCtrl or 3G.
Users can configure and update software on connectors via WiFi.
USAGE PAYMENTS
Payment for charge can be via:
RFID attached to an account
App tied to an account
---
If you are located in Ireland or the UK, grants are available towards the purchase of Electric Vehicle Home Chargers. For more information click on the links below.
IRL: SEAI

UK: OLEV